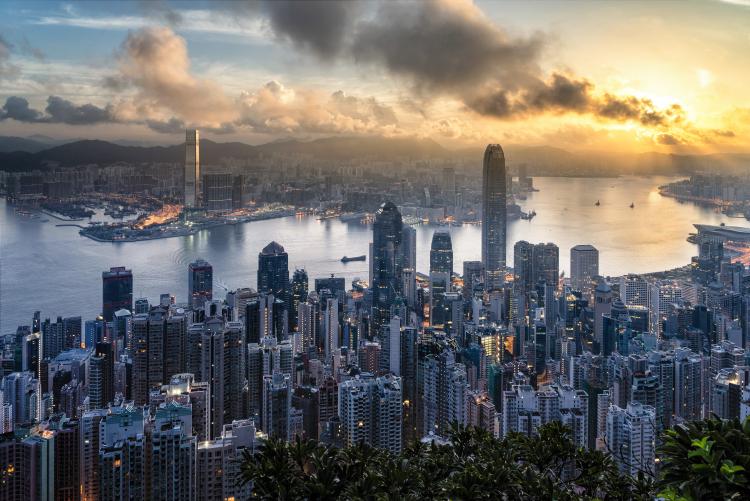 Hong Kong's air quality is said to be improving, if official data is any reference. Whether the air you breath is actually cleaner is another matter, though. It all depends on when and where you are, and the benchmarks used for assessment. Even though government and green groups' analyses show we are making steady progress in combating air pollution, a lot more needs to be done.
According to the analysis by Green Power of a year of government data from 13 roadside and ambient air quality monitoring stations, there were still at least 60 days where pollution corresponded to a "high" health risk, or a "7" on the 11-tier Air Quality Health Index. That was, however, lower than the 82 days logged in 2017 and the 77-day yearly average over the past four years.
The findings seem to concur with the government's report card on fighting pollution over the past five years. According to the Environmental Protection Department, concentrations of major pollutants, including particulate matters (PM 2.5 and PM 10), nitrogen dioxide (NO2) and sulphuric dioxide (SO2), in ambient air have reduced by 28 per cent to 54 per cent. The concentrations of the same pollutants at roadsides have dipped to 36 per cent, a 32 per cent fall from five years ago.
The suggestion that Hongkongers spent fewer days breathing in unhealthy air last year is refreshing news. But it should not be forgotten that the comparisons are made against low benchmarks. Indeed, our air quality standards are still lagging behind those adopted by the World Health Organisation. The government also admits that clean air remains a challenge, referring to the relatively high levels of NO2 which is still more than double the annual air quality objective target.
The government arguably cannot do much to mitigate the impact caused by weather changes. But it could still do more to reduce pollution at the regional level. For instance, the high levels of ozone found in Tap Mun suggests it comes from an external source. Cooperation with regional authorities needs to be enhanced further.
The government, to its credit, has stepped up efforts in combating air pollution on the domestic front. This includes replacing polluting cars and switching vessels to cleaner fuel in local waters. But with roadside pollution readings still reaching uncomfortably high levels, there is no room for complacency. This is also recognised by the government, which plans to review its emission reduction targets, transport planning and management, use of clean fuel and use of renewable energy. Officials said the measures were likely to produce results by 2025. It is true that air quality cannot be improved overnight. But the pace is too slow for those who are still choked by unhealthy air on a daily basis. There is still much to do.
Via Still much to be done to improve the quality of air we breathe
If you are affected by toxic air pollution, AETHAER stocks air pollution masks that block out between 95 and 99% of air pollutants. Browse available masks at aethaer.com/shop.