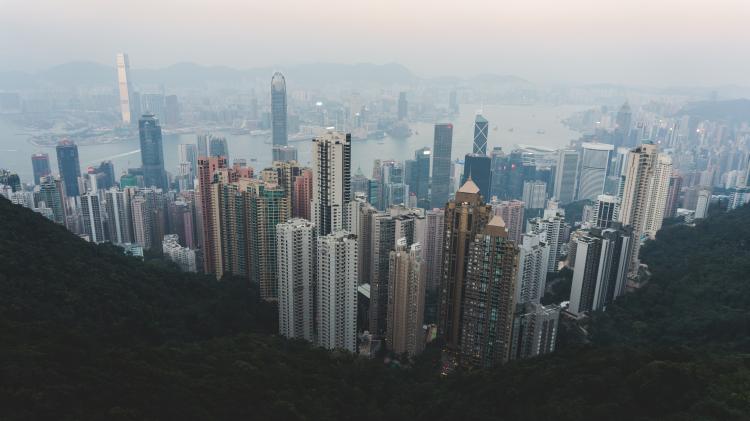 Hong Kong residents lack awareness of the health risks associated with poor air quality, despite the growing body of evidence linking such pollution to disease, a local environmental group has argued.
While most knew bad levels affect respiratory and lung health, less than 40 per cent were aware that heart and skin problems and mental health have all been linked to air quality, according to a survey conducted in August by the World Green Organisation.
This lack of awareness could be putting more people at risk, the group said on Monday.
"Almost 90 per cent of people will not stop their outdoor activities when they notice the air quality is not good," said World Green Organisation founder Dr William Yu Yuen-ping, citing results from a survey of 500 people.
"Hongkongers' concept of air quality remains 10 years behind," Yu explained. "It's about lung and respiratory illnesses, but they need to have a new understanding that the impact of poor air quality is much broader."
Among the grave consequences are cardiovascular risks such as stroke and heart disease, as well as adverse dermatological effects such as skin that is irritated, ages prematurely and becomes dulled and spotted.
Air pollution accounts for about one-quarter of all incidences of coronary heart disease and stroke-related deaths, in addition to comprising nearly 30 per cent of lung cancer cases globally, according to World Health Organisation data.
Reacting to the dangers of air quality means staying informed about daily fluctuations and knowing one's own unique health risks, its experts said.
"People need to look at the air quality health index, check the colours, and determine whether they should go out or not," said Yu, referring to the Environmental Protection Department's colour-coded updates throughout the day from 16 monitoring stations across the city.
This is especially important for elderly patients with respiratory ailments or heart disease, according to Dr John Wong Tai-hung, a cardiologist associated with the organisation. He said heavy pollution would increase the risk of health-related problems.
For Hong Kong's healthy and active population, dealing with air pollution is more a matter of being smart about exposure.
"When you go jogging on heavily polluted days it's doing more harm than good," Wong said, noting this would be especially true in densely populated areas of Hong Kong Island and Kowloon.
The group will host an event called "Run for Blue Sky" World Green Run 2018 on November 25 to boost awareness about health and air quality.
Equipment will be on hand to monitor air quality safety at the start of the event, Yu noted.
The city's air quality has been improving over the past five years, with levels of the pollutants nitrogen dioxide and particulate matter PM2.5 and PM10 down since 2013, according to official data.
The World Green run will take place on Lung Wo Road in Central on November 25, featuring a variety of relays and solo events for adults and children.
Via Low awareness in Hong Kong of health risks from bad air quality, green group says