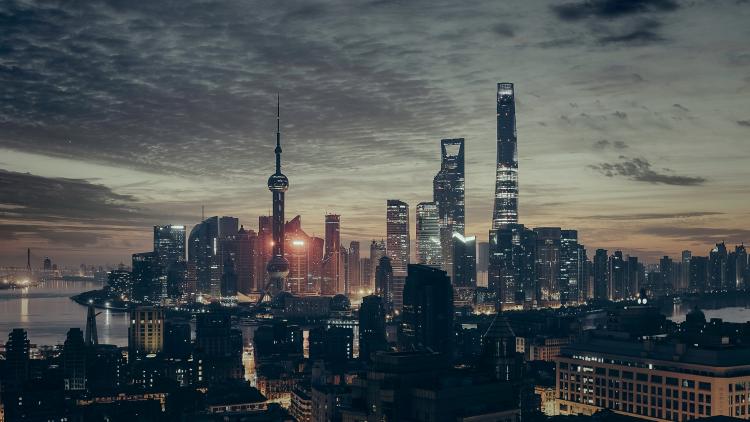 China's notoriously lax local government officials and polluting companies are finding creative ways to fudge their environmental responsibilities and outsmart Beijing's pollution inspectors, despite stern warnings and tough penalties.
Recent audit reports covering the past two years released by the environment ministry showed its inspectors were frequently presented with fake data and fabricated documents, as local officials - sometimes working in league with companies - have devised multiple ways to cheat and cover up their lack of action.
Local governments have been under pressure to meet environmental protection targets since Chinese President Xi Jinping made it one of his top three policy pledges in late 2017. The performance of leading local officials is now partly assessed by how good a job they have done in cleaning up China's much depleted environment.
According to the reports released this month by the Ministry of Ecology and Environment, pollution inspectors have found evidence in a number of city environmental protection bureaus of made-up meeting notes and even instructions to local companies to forge materials.
Cao Liping, director of the ministry's ecology and environment law enforcement department, said many of the cases uncovered were the result of officials failing to act in a timely manner.
"In some places, local officials didn't really do the rectification work. When the inspections began, they realised they didn't have enough time, so they made up material," he said.
While some officials are covering up their inaction, others are actively corrupt. According to Guangzhou's Southern Weekend, since 2012 there have been 63 cases involving 118 people in the environment protection system involved in corruption.
In the southwest province of Sichuan, 32 current and former employees of Suining city's environmental protection bureau were found to be corrupt, raking in illicit income of 6.32 million yuan (US$900,000).
The party committee of Bozhou district in Zunyi, Guizhou province in southern China, was found to have fabricated notes for 10 meetings - part of the work requirement under the new environmental targets - in a bid to cheat the inspectors.
The case was flagged by the environment ministry in a notice issued on May 10, which said party officials in Bozhou lacked "political consciousness... the nature of this case is very severe."
Environmental officials in Shizuishan, in the northwest region on Ningxia, tried to improve their results in December 2017 by ordering sanitation workers to spray the building of the local environmental protection bureau with an anti-smog water cannon. The intention was to lower the amount of pollutant particles registered by the building's monitoring equipment.
The scheme may have gone undetected if the weather had been warmer but the next day a telltale layer of ice covered the building and the chief and deputy chief of the environmental station in the city's Dawokou district were later penalised for influencing the monitoring results.
Similar tactics wre deployed in Linfen, in the northern province on Shanxi in March 2017, when former bureau chief Zhang Wenqing and 11 others were found to have altered air quality monitoring data during days of heavy pollution.
The monitoring machine was blocked and sprayed with water to improve the data and Zhang was also found to have paid another person to make sure the sabotage was not captured by surveillance camera.
According to the environment ministry, six national observation stations in Linfen were interfered with more than 100 times between April 2017 and March 2018. In the same period, monitoring data was seriously distorted on 53 occasions.
Zhang was sentenced to two years in prison in May last year for destroying information on a computer.
A ministry notice on May 11 flagged collusion by local officials and businesses in Bozhou in southeast China's Anhui province. Companies were given advance notice of environmental inspections, with instructions to make up contracts and temporarily suspend production in a bid to deceive inspectors.
In Henan province, central China, inspectors founds a thermal power company had been using a wireless mouse to interfere with the sealed automatic monitoring system. They were able to remotely delete undesirable data, eliminating evidence of excessive emissions, and only provided selective data to the environment bureau.
In another case, from 2017, an environmental inspection group in Hubei province, central China, found a ceramics company had been working with the data monitoring company to alter automatically collected data on sulphur dioxide emissions.
Cao said that while the cheating by grass-roots officials was serious, the involvement of companies in falsifying data was a major issue that made the work of inspectors even harder.
"Some fraudulent methods are hidden with the help of high technology, so it's hard for us to obtain evidence. Besides, the environment officials are not totally familiar with these technologies," he said.
The environment ministry was working on solutions to the problems, he said, adding that falsifying monitoring data was now a criminal offence.
Fake data was particularly serious, he said, because it could directly influence his department's decisions about where to deploy resources.
Wang Canfa, an environmental law expert at the China University of Political Science and Law, said the problem of fake data could damage the government's credibility but also prevent it from taking measures in time.
"If the water pollution or air pollution is severe in one place but the local government has said it's not a big deal, then the investment needed to control the situation might go to other place," he said.
Zhou Ke, a professor of environment and resources law at Renmin University, said there was an incentive for local officials to cheat because the inspection results were directly related to their career prospects.
Officials ended up cheating or forging materials to protect local interests or their own political achievements, he said.
Via China's green efforts hit by fake data and corruption among the grass roots
Photo by Adi Constantin on Unsplash