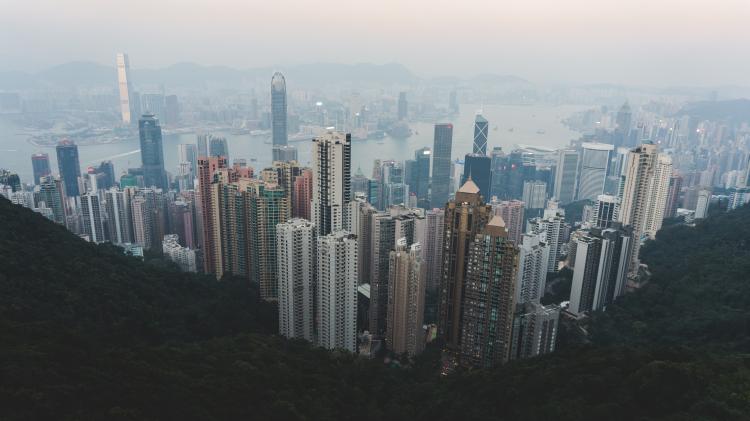 This article originally appeared on scmp.com
Mrs Ho had always considered herself fit and healthy, but she had a nasty shock two years ago when she suffered an incessant coughing fit.
"I coughed uncontrollably, drawing odd stares and dirty looks from people around me on the street. I ended up with a hoarse voice for days," said the mother of two.
The 56-year-old, who did not want to reveal her full name, went for a check-up at a government clinic, and was told she had contracted airway allergy. She believes her condition was caused in part by air pollution in the city. To better monitor the air quality in Hong Kong, Greenpeace has launched a citywide public campaign to attach 115 diffusion tubes to lamp posts in five districts.
The tubes, to be put in places near local amenities such as schools, public parks and footbridges, will collect street air samples for two weeks, and be taken to Britain to test the nitrogen dioxide levels in the samples.
Greenpeace's move came as the city suffered from the highest air pollution alert level of a "serious" risk to public health for two days in a row. On Wednesday and Thursday, the Environmental Protection Department advised Hongkongers to avoid or reduce outdoor activities to minimise health risks. Four in five people in Hong Kong share Ho's concern about air pollution impacting their quality of life, aggravating respiratory symptoms such as nasal allergies and asthma, according to Greenpeace's survey.
Commissioned by the environmental concern group, the survey also found 68 per cent of Hongkongers were dissatisfied with the city's air quality.
In 2019, air pollution was named the greatest environmental threat to health by the World Health Organisation.
The United Nations public health agency estimated nine out of 10 people worldwide breathe polluted air every day, with seven million people dying prematurely every year from air pollution-related diseases such as cancer, strokes, heart and lung disease.
Among the main pollutants, exposure to nitrogen dioxide can weaken the respiratory immune system, increase bronchial reactivity, and trigger asthma symptoms in the short term. In the long term it can increase risks of lung and brain cancers, as well as harm a child's lung development.
While the long-term health effects of nitrogen dioxide were still being verified by the international medical community, the short-term harms were clear and conclusive, said Dr Loretta So Kit-ying, a specialist in respiratory medicine at Pamela Youde Nethersole Eastern Hospital.
"Nitrogen dioxide will cause irritation to the airways, leading to a range of respiratory diseases. The effects can be serious," So, who is not connected to Greenpeace, said.
Ho was among some 20 volunteers who helped attach the tubes last Saturday for the new air monitoring programme.
"I want to find out for myself how serious the level of air pollution is in Hong Kong, and get to the bottom of what causes my respiratory disease," she said.
"Every one of us can do our small part to protect the environment. We can take more public transport, kill the car engines when the car is parked on the roadside, or join a green campaign like this one."
Citing Chinese University research, Tom Ng Hon-lam, a campaigner at Greenpeace, said 70 per cent of nitrogen dioxide was produced locally by cars and ships, and said urgent action by the government was needed to protect the public's health.
"It is a local issue that the government can no longer dodge and ignore," Ng said. "The government should consider measures that decrease the use of private cars, and promote the use of electric vehicles. The government should also encourage cruise ships to switch to cleaner fuel, such as onshore power supply."
Daphne Suen Chit, a volunteer at the Greenpeace campaign in Ma On Shan, brought her 11-year-old son along to learn about the science of air pollution.
"I care about air pollution greatly because of the well-being of my son, I don't want him to grow up in a heavily polluted city," the 51-year-old said.
"Let science speak its voice, and I hope my son will learn about the truth of air pollution at today's event."
Photo by Thomas Mathieu on Unsplash